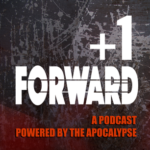 +1 Forward is a show about games using the Apocalypse Engine. We cover these games in play, and talk about the many flavors of games Powered by the Apocalypse.
Host Rich Rogers invited me to join +1 Forward in Season Two to help him examine PbtA games from a media critique perspective. I'm excited for the opportunity to share my insights and engage with members of the PbtA community. The work being done by PbtA designers is inspiring and can challenge thoughts on roleplaying games!
http://www.gauntlet-rpg.com/1-forward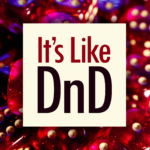 It's Like DnD is a podcast that I host with Rob Deobald and Kate Bullock, where we discuss our experiences as tabletop gamers and gaming organizers in Toronto, Ontario, Canada.  We spotlight the quirky, offbeat games that we love and share guidance on developing and strengthening gaming communities.  
New episodes release once every three weeks (or so)!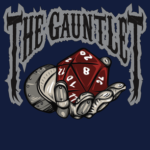 The Gauntlet community podcast, where hosts discuss the games we have been playing, as well as tips for getting the most out of your time at the game table.
I can be heard along with hosts Rich and Lowell on the Gauntlet Roundup episodes, where we discuss what games we've been playing in our home communities. Most of my additions spotlight the strange indie games that I love to run for The Toronto Area Gamers Monthly RPG Meetup. Drop in for a listen and you might find something new to try!